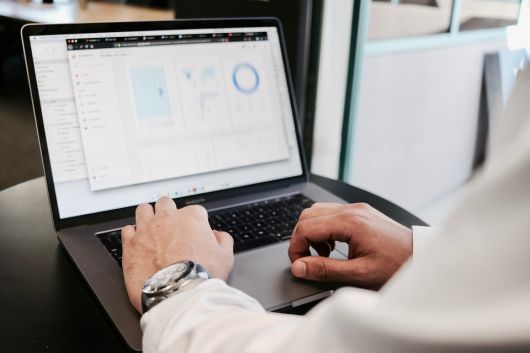 In today's day and age, finding a digital marketing agency in China is not difficult. What's difficult is finding one that is good: one that understands all the latest digital trends while leading you into the marketplace smoothly. The solution is simple: while searching through the list of agencies, just ensure that they are experts in the six following factors any great digital marketing agency should be proficient in. If you're uncertain about their proficiency in any given factor, don't shy away from asking them before hiring them. After all, a highly dynamic marketing agency in China must understand your marketing requirements, niche products and target audience well before getting into business with you.
1. Competitor Analysis
Find out the kind of research they do beforehand vis-a-vis your competitors in the market. Learn how they'd go about understanding the strategies incorporated by your competitors in order to help grow your online presence (which is everything in China). If they can come up with brilliant ways to reach niche audiences while using innovative branding tactics that not only promotes your business but ensures brand recognition, you might be considering the right digital marketing agency in China!
2. The Importance of SEO & Keywords
You must get a feeling of the agency's proficiency with number crunching and analyzing, which is most of their work anyway! In order to provide measurable results, they must be able to reach consumers using a uniform voice.
While writing content, they must ensure that it is relatable: all people prefer companies that have a touch of humanity in their writing. Whether you're a B2B or B2C, ensure the brand voice remains consistent throughout all facets. This ensures that your marketing strategy creates long-term relationships with the consumers. Any digital marketing agency that prioritizes this knows what they're doing. Now, when it comes to keywords, ensure that the agency understands your company's objectives and needs to come up with some reference keywords. This helps the consumers find your content using the said keywords. The importance of keywords in digital marketing goes without saying, hence, ensure they are proficient in that area. And lastly, the importance of Search Engine Optimization is crucial while promoting any brand online. Almost 75% of consumers that make online purchases use search engines- therefore, ensure that the agency leverages this potential and uses SEO techniques efficiently to amp up your website traffic and visibility on all search engines in China!
3. Public Relations in China
In China, public relations happens online: DPR (digital Public Relations) has a serious impact on the Chinese customer. Press releases help bring relevant information to the target audience (and possibly help widen the circle). DPR is considered more efficient because it spreads like wildfire, has a wider reach and is less costly. Essentially, if you're looking to increase your brand's popularity and do personal branding, look for an agency that is pro at DPR in China.
4. e-Reputation Matters
You want to know how your hired digital marketing agency would handle a potentially sticky situation. Any brand could be on the receiving end of a bad buzz. The important thing to find out is that the agency is committed enough to hide negative comments everywhere and offer necessary articles and testimonials to compensate for the hiccup. Online public relations is a lot more serious than you'd expect; it's all about boosting your brand over the Chinese internet market. Additionally, find out what they're like building relationships with other online communities; this will give you an idea of the brand exposure and positive results you can heap from hiring the right agency.
5. KOL Marketing Experience
In China, Key Opinion Leaders have a big say in convincing consumers to trust a brand. Almost 750 million people use smartphones and social media platforms daily, and the line between professional and personal use of social media platforms gets thinner every day. Find out the agency's experience with KOL marketing and how successful they've been in the past.
6. Creating the Right Website
And finally, you need a website in China for the Chinese market. Ensure that the digital marketing agency is well-known for increasing brand credibility and visibility online (you may inquire about their previous client's success stories). Making your own Chinese website is not an easy task (involving migration and translation); the right digital marketing agency in China would take care of these tasks as well as appropriate web design and overall management of the website. Therefore, hire smart!