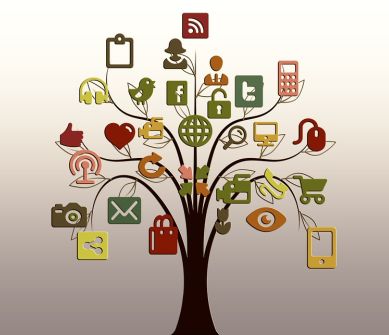 Social media marketing in China is different than the rest of the world. If you want to reach and engage Chinese consumers, social media platforms like WeChat and Weibo are the way to go for. Here we have discussed steps to make your social media marketing benefits.
Basics of Weibo Marketing
Weibo is mainly used by Chinese users to keep them updated about the latest trends and entertainment. The platform is also popular to express social views. Businesses can open the Weibo account and post multimedia content to engage users. Here are the steps to use Weibo marketing to your advantage.
Setup Business Account
First, create an official account for your business. After the account is verified, you can enjoy benefits like advanced page customization, campaign management, and detailed information posts about your brand.
Weibo also supports e-commerce, and your business can take advantage of the Weibo window to sell products and services to Chinese consumers.
Market Your Business to Chinese Consumers
Weibo offers tons of advertising tools and avenues for brand exposure. This will help your brand in gaining popularity in Chinese consumers. The platform offers different packages for marketing, such as display ads, KOL marketing, and social search engine promotion.
Develop Content Strategy
To get maximum benefits out of your social media marketing in China, you need a strong content strategy and need consistent and frequent user engagement. It is necessary you develop a personalized content strategy for your target audience that resonates with their needs. Some of the content types that can be beneficial are:
Content Backed by KOL
Weibo KOLs are great to market your business. They have a respectable number of followers and are considered celebrities on social media platforms. They are experts in their niche fields and can provide personalized and useful content for your target audience. A right social media marketing strategy including KOL, can prove truly beneficial to your business.
WeChat is another leading social media platform in China, with a penetration rate of 80%. Good social media marketing in China would not work effectively without WeChat. Here we have discussed steps to make WeChat marketing beneficial.
Basics of WeChat Marketing
WeChat is a very different social media platform that allows you to do things that might not be possible with other social media platforms. Here are some tips to get the most out of WeChat marketing.
Competitor Analysis
Before developing a WeChat marketing strategy, do a competitor analysis. Such analysis will help you determine where your marketing budget should be put into to win over competitors.
If you are launching your brand in the Chinese market, you need to focus on other factors too. Some of them are brand positioning, market fit, and pricing. You should find out the channels your competitor is investing in. WeChat can act as a central hub for information where the company can distribute information, attract followers, and help in lead conversion.
Define Target Audience
China is absolutely massive in terms of population. Many companies target an extremely broad audience like people in Tier1 and Tier 2 cities of China. You need to narrow down your target audience by defining detailed personas like the content they read, what kind of things they like to buy, what kind of websites they visit. This will help businesses create content and advertisements that fit your target audience's needs.
Having a well-defined audience makes marketing easier and a strong foundation of a successful marketing strategy that brings several benefits to the organization.
Choose Right Official WeChat Account
WeChat offers different types of accounts. Companies can opt for WeChat service accounts or Subscription accounts. Service accounts have advanced features. These accounts enjoy high visibility and are placed amongst WeChat connections. However, service accounts can only post four times in a month.
On the other hand, subscription accounts can post more frequently and more suited for advertisers.
Using WeChat Marketing Tools
WeChat offers several backed features that are useful marketing tools. The platform also offers social media listening and social media monitoring tools that can be used for analytics and receiving feedback on social media campaigns.
These are the main steps to make your social media marketing in China beneficial for your business.